Best Week 4 Sunday Night Football Props: Ravens vs Steelers
Could Antonio Brown be moved out of Pittsburgh? Photo by Keith Allison (Flickr).
AFC North rivals Steelers and Ravens clash in primetime on Sunday Night Football
Steelers looking to build after win in Tampa
Highlighting three prop bets for this matchup
---
Now that's what I'm talking about.
It took three weeks, but we swept Sunday night's prop bets board. No extended celebrations here. In my best Belichick voice, "on to Week 4."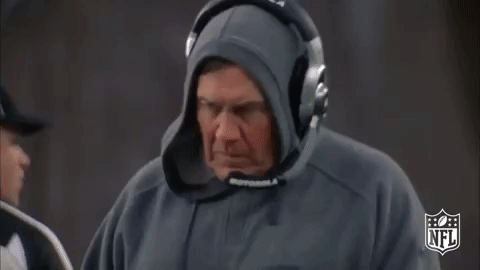 And this one is a doozy. It always is when the Steelers and Ravens get together. I'm not sure what's more gruesome: this matchup or an episode of Black Mirror (minus San Junipero, of course).
Surprising that there isn't an over/under yet on players to be evaluated for concussions in this one (for the record, I'd still take the over at 1.5).
Don't take it from me, how about from a grizzled vet in this rivalry.
Ben Roethlisberger said "yes and no" when asked if he's had fun in Ravens-Steelers rivalry. He's enjoyed playing against Pro Bowl defenders like Terrell Suggs but. … "It's not fun because afterward you feel like you've been in five or six car wrecks."

— Jamison Hensley (@jamisonhensley) September 26, 2018
Let's get to the props for this one.
If you're looking for a full betting preview on this one, we've got you covered in our Ravens vs Steelers Odds and Predictions.
Week 4 Sunday Night Football Props
Prop #1: The First Score of the Game Will be a Touchdown
| First Scoring Play | Odds |
| --- | --- |
| Touchdown | -200 |
| Other | +160 |
In the six head-to-head matchups between these two teams dating back to 2015, the Steelers and Ravens are usually moving the ball to pay dirt. Week 4 last season and Week 9 in 2015 are the two games where a field goal started off the scoring.
The first team in NFL history to score 12 touchdowns on their first 12 trips to the red zone. #RavensFlock pic.twitter.com/YUSg53zuvw

— Baltimore Ravens (@Ravens) September 24, 2018
This year? All six games the Steelers and Ravens played have started with a touchdown as an opening score – either surrendering or punching it in.
It doesn't change here. The Steelers are one of five NFL teams that have allowed an average of 30 or more points per game this year. Meanwhile, the Ravens are one of five teams to score better than 30 or more. Pittsburgh, by the way, is seventh at 29.3.
Prop #2: Roethlisberger Will Have More Completions than Flacco
| Quarterback | Odds |
| --- | --- |
| Ben Roethlisberger | -159 |
| Joe Flacco | +110 |
There's a case to be made that Flacco and his odds are the bet to take, especially considering their last four head-to-head meetings have been split down the middle in terms of more completions. But hey, what isn't even in this matchup?
#Steelers vs. #Ravens
(last 26 games, back to Christmas Eve 2006)

W/L RECORD
13-13 Straight-Up
12-12-2 Against The Spread

TOTAL POINTS SCORED
Ravens 546 pts
Steelers 536 pts

— RJ Bell (@RJinVegas) September 25, 2018
But I trust the eye test here, and as much James Conner is important to this team, the bread and butter of the Steelers these days is flinging it around.
Stats help too. Baltimore doesn't have much of a run game (26th – 86.7 yards a game), so while it's encouraging that they're top 10 in passing yards this year, the Steelers are trailing only FitzMagic in passing in the NFL, dropping over 363 yards a contest. They're simply doing more volume.
I see tough sledding for both running back groups. So Ben, at home, should net you a win.
Prop #3: Antonio Brown will have at Least 131 Receiving Yards
| Will Brown have at least 131 yards receiving? | Odds |
| --- | --- |
| YES | +163 |
Amazingly, the best receiver in football has only surpassed 100 yards receiving in one of the previous six meetings between the two teams. So why does Brown do anything of note?
This season, he's failed to crack 100 yards receiving in a game. This happened once in 2017, from Weeks 7-9, and in Week 10 he dropped 144 yards on the Titans. In Weeks 4-6 in 2016 and 2015, he bounced back with 106 against the Patriots and 124 against the Chiefs.
Antonio Brown: "I can't throw it to myself" https://t.co/doo6EclDYs pic.twitter.com/gD55x6spPS

— SNF on NBC (@SNFonNBC) September 28, 2018
Granted, there was also a streak from Weeks 11-16 in 2016 where he didn't go over 100 in six straight games. Let's move on.
I'm not concerned that his targets dropped into single digits in Week 3. Brown is too talented to be held down, and though the Ravens are second in the NFL in fewest passing yards allowed, AJ Green showed an elite receiver can break that defense.