We Have Found the Weirdest Super Bowl 53 Prop
Bet this Spongebob prop and it'll be sweet, sweet victory. Photo by Loren Javier (Flickr)[CC License]
An internet petition calling for a SpongeBob song at halftime has spawned some odd Super Bowl 53 props
One online sports betting site isn't just giving odds for the cartoon character to make a cameo, they're setting odds for him to perform a specific action
Just… just scroll down to see
---
For every thousand terrible ideas the internet comes up with, they have one good one.
And apparently one of those good ideas has picked up enough steam that an online sports betting site thought it to be prop worthy, resulting in the weirdest Super Bowl 53 bet we've come across.
Odds SpongeBob Squarepants Appears During Super Bowl 53 Halftime
| Will an Inflatable SpongeBob Costume be Used During SB53 Halftime Show? | Odds at Bookmaker |
| --- | --- |
| Yes | +465 |
| No | -638 |
*All odds taken 1/25
No, that's not the weird part. The Super Bowl halftime show is no stranger to sea creatures making an appearance and ultimately stealing the spotlight.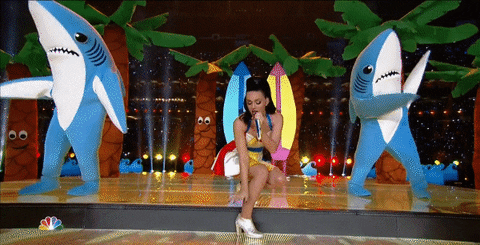 This is the weird part.
Odds SpongeBob Takes a Knee During of Super Bowl 53 Halftime
| Will SpongeBob  in SB53 Halftime Show Kneel in Protest? | Odds at Bookmaker |
| --- | --- |
| Yes | +3000 |
| No | -20000 |
The odds are already against SpongeBob making an appearance. Is there any chance in hell the inoffensive cartoon character would turn a surprise appearance into a political statement?
The Story Behind the SpongeBob Prop
The first prop makes sense.
Stephen Hillenburg, the creator of the iconic cartoon died in November, causing a fan to create a petition for Maroon 5 to perform the song "Sweet Victory," a song featured at the end of one series' best episodes, Band Geeks.
The story has picked up steam, to the point where it looks like the band is actually considering it. (See the 32 second mark below.)
#SBLIII pic.twitter.com/dWKJQDS9ap

— Maroon 5 (@maroon5) January 13, 2019
If they're going to perform the song, there's almost no way that a Spongebob character isn't involved in that part in some capacity. The NFL will want credit for listening to the internet and it's unlikely their effort to be hip will be a subtle one.
But Would SpongeBob Support Colin Kaepernick?
Or will Kaepernick be inside the costume? I mean, who knows what he's been up to lately? Maybe pretending to be a pants-wearing Porifera is his new thing.
Barber:what you want?
Kaepernick:you remember that spongebob episode "plankton patty stealers"?
Barber:say no more pic.twitter.com/y7tB0Hvh1K

— Dyl (@Dlefe31Lefebvre) September 7, 2016
But even if it is just your run-of-the-mill trained dancer inside the costume, if we learned one thing from left shark, it's that performers can go rogue.
What's the Play?
First of all, congratulations on achieving full degenerate status if this is a prop you're actually considering.
As for what to bet, I think the odds of a SpongeBob appearance are relatively high. Whether it's in the form of an inflatable SquarePants, we'll see, but I certainly think the chance is greater than the implied probability of 17%.
And in the spirit of "in for a penny, in for a pound," let's sprinkle a little on a socially conscious sponge at 30-to-1. Once he takes the stage, anything can happen.
---
Our Super Bowl Prop Coverage: